MOTORCYCLE ACCIDENT ATTORNEYS SALT LAKE CITY
---
At Younker Hyde Macfarlane, we understand motorcycle accidents and have extensive experience handling representing motorcyclists. In fact, as riders ourselves, we've been in motorcycle accidents. If you are seeking motorcycle accident attorneys you can trust, our Salt Lake City law firm is for you. We can empathize with you as we understand your needs and your suffering. If you want not only a lawyer, but an ally, look no further.
If you or a loved one has been involved in a motorcycle accident, we encourage you to schedule a consultation with our personal injury group. We are dedicated to customer service and the needs of our clients, and we will work diligently on your behalf to help ensure you are justly compensated for your suffering. To discuss your rights in detail, contact the motorcycle accident attorneys at our Salt Lake City office today.
Motorcycle Accidents
Motorcycle accidents result in a disproportionate number of deaths and catastrophic injuries because the rider is exposed and vulnerable. As such, motorists should be extra careful around motorcyclists and keep a keen eye out for them on the road. It is important to remember that motorcyclists share all of the same privileges to the road that motorists do. If a motorcyclists is struck and it can be shown that the accident resulted from another party's negligence, we can hold him or her accountable. Unfortunately, many motorists are indifferent or even openly hostile to motorcycles on the road - this behavior cannot be tolerated.
Damages
We will work to maximize your recovery if you have suffered injury in a motorcycle accident. As a motorcyclist, you are at greatly increased risk for injury and the statistics on severe injury in motorcycle accidents clearly illustrate this. Though every case is unique, typically, damages in motorcycle cases are awarded for medical expenses, future medical expenses, reconstructive surgery costs, loss of wages, inhibited earning capacity, loss of future wages should the rider no longer be able to work, and pain and suffering. Because motorcyclists are often dealt a heavy blow financially, emotionally, and physically in accidents, we will work not only to compensate you for financial loss, but non-financial loss as well.
Establishing Liability
A successful resolution in a personal injury case is dependent on first establishing liability. Only the parties liable for the victim's injuries can be held accountable; by determining fault, we can establish that the defendant is in fact liable and owes damages to the plaintiff. In order to establish fault in motorcycle accident cases, the attorneys at our Salt Lake City firm rely on personal experience, expertise in motorcycle law, and expert witnesses in the fields of accident reconstruction, forensics, and rider psychology among others. Our nationwide network of experts provides us with a unique ability to litigate motorcycle accident claims and gives us an advantage of the defense.
Common Causes of Motorcycle Accidents
Motorists often fail to take notice of motorcyclists or simply don't show them the care they would other cars. Motorcycles have the same rights and privileges to the road that cars do and motorists owe a duty to them. If a motorist acts recklessly and causes a motorcycle accident, we will do everything that we can to hold them accountable. Among the most common causes of motorcycle accidents are:
Failure to notice
Failure to yield (turning left in front of a motorcycle, etc.)
Dangerous following distance
Unsafe driving conditions (oil, ice, potholes, etc.)
Once the cause has been established, we can determine fault and bring a claim against the liable party (be it an individual, commercial business, or other entity). However, if you are shown to be more than 50 percent at fault (comparative negligence) or you were not wearing a helmet in violation of the law, it may be more difficult or impossible to recover damages.
Contact Our Motorcycle Accident Attorneys
At our Salt Lake City law firm, our motorcycle accident attorneys have a dedication to helping motorcyclists because they are motorcyclists themselves. They are uniquely equipped to help because they understand your needs and can see things from your point of view. To secure expert representation and sound legal counsel, contact Younker Hyde Macfarlane today using the form below.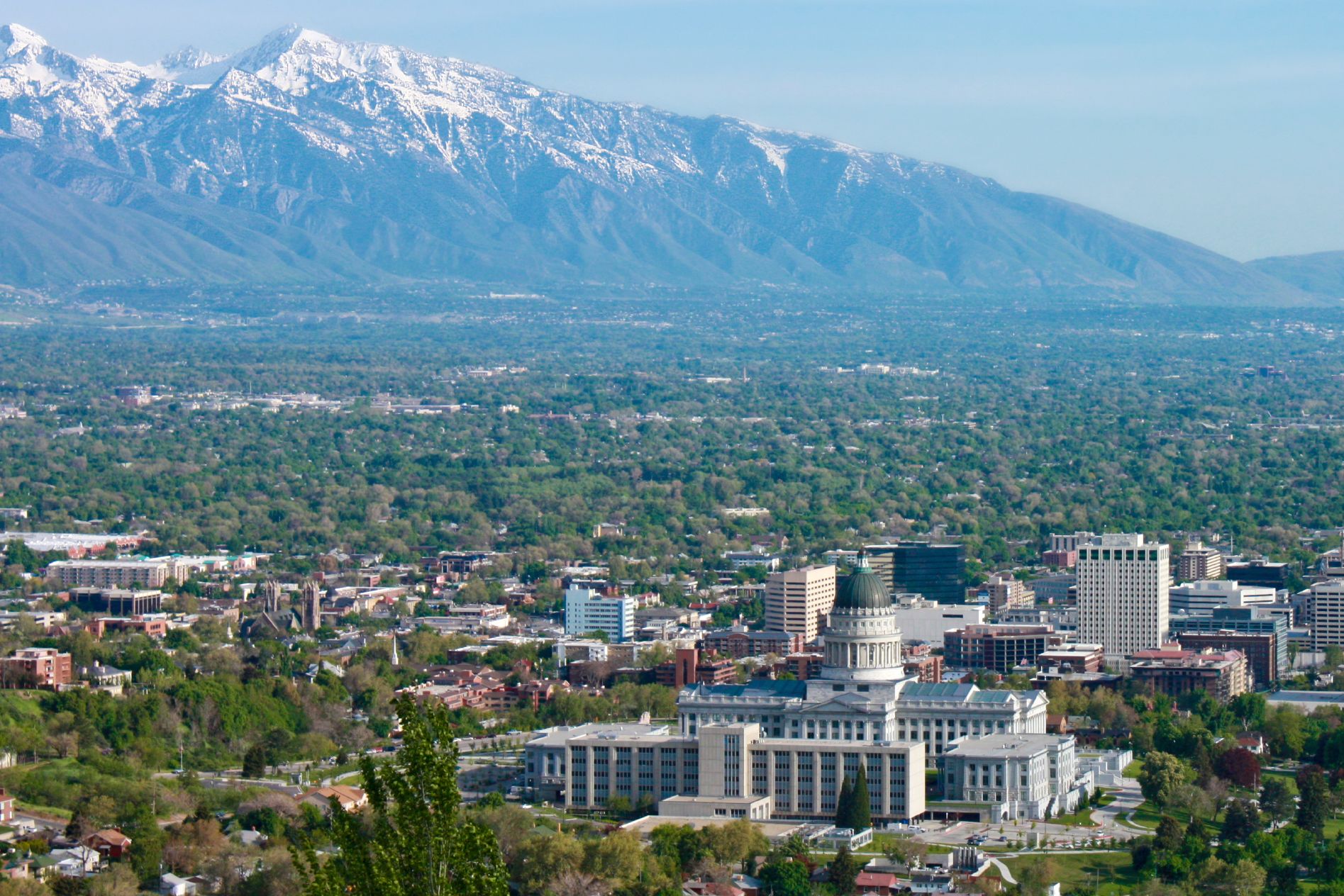 They were extremely knowledgeable, extremely helpful experts. The team helped me with all aspects of my case, including medical and financial, and understood that it affected more than me but also my family.

- Jill S.