TRUCK ACCIDENT LAWYERS SALT LAKE CITY
---
Have you or someone you love been severely injured in a truck accident? The lawyers at our Salt Lake City law firm - Younker Hyde Macfarlane - can help. Our personal injury group is led by Mr. Norm Younker, an attorney with more than 20 years of experience, and we have the expertise, knowledge, and drive needed to both provide sound legal counsel and represent your interests in court. Our law firm is uniquely suited to handle truck accident cases; trucking companies and their insurance providers have significant resources and will vigorously defend their interests in court, but with a national network of more than 1,000 expert witnesses that can be called upon, we are larger than even the largest defense firms, and cannot be intimidated into a quick settlement. To arrange a consultation with experienced and knowledgeable truck accident lawyers, contact our Salt Lake City office today.
Trucking Accidents
Truck accidents are disproportionately severe due to the forces involved. A fully loaded tractor trailer can weigh up to 80,000 lbs, or 40 tons. Considering the average passenger vehicle weighs approximately 1.5 to 2 tons, it is easy to see how vulnerable passenger vehicle occupants are in any accident involving a large commercial truck. For this reason, we aggressively litigate truck accident claims so that we can hold negligent parties accountable for their actions and to discourage negligence and reckless actions from other truck drivers. By securing the maximum recovery possible on behalf of our clients, we can send a message to truckers, trucking companies, and government organizations in charge of trucking laws, that the various factors which contribute to truck accidents will not be tolerated.
Damages
As with auto accident cases, typical damages in truck accident cases include compensation for medical expenses, future related medical costs, loss of wages, inhibited earning capacity stemming from injury, loss of future wages stemming from an inability to work, reconstructive surgery expenses, property damage, and pain and suffering, including emotional and physical trauma. In the tragic event of a wrongful death in your family, we can help you file a claim on behalf of the decedent. Damages in these cases may cover expenses for funerary services, medical services, loss of income, loss of contribution, and loss of consortium, as well as emotional pain and suffering. Rest assured, we will provide you with compassionate representation to help ensure the liable party is held accountable for your loss.
In some cases, it may also be possible to file for punitive damages. While compensatory damages are monies rewarded to compensate the victim for financial and non-financial losses, punitive damages are monies rewarded to punish the liable party for gross negligence. In the event of trucking accidents, punitive damages may be applicable because truck drivers owe a duty to the public - driving a commercial vehicle is a great responsibility, and truck drivers must ensure they abide by all applicable State and Federal laws, as well as operate their vehicle in a safe manner.
Establishing Liability
To determine fault in a truck accident case, we work with experts in the fields of accident reconstruction, forensics, physics, vehicle mechanics, and other related fields. Our network of expert witnesses provides us with the means to take on any case against any defendant. Should you or a loved one have been involved in a truck accident, the lawyers at our Salt Lake City office will establish liability and work with economists to accurately predict your financial needs. By establishing the facts surrounding the accident, we can aggressively litigate on your behalf to help ensure you receive just and fair compensation for your losses.
Common Causes of Truck Accidents
A number of preventable factors commonly contribute to trucking accidents. Some of the most common causes of truck accidents include:
Overloading
Poor maintenance
Excessive speed
Fatigue
Driver error
A number of these causes occur because a driver or trucking company wants to beat a deadline or maximize profitability. However, there are State and Federal laws regulating cargo, time on road, and minimum rest lengths, and any violation of these laws can result in criminal and civil charges.
Contact Our Truck Accident Lawyers
Don't hesitate to contact Younker Hyde Macfarlane today if your family has been impacted by a trucking accident. Our lawyers serve clients from throughout Utah and surrounding areas. We have the drive, experience, and knowledge needed to protect your interests and assert your legal rights. The value of an attorney cannot be overstated - take action today.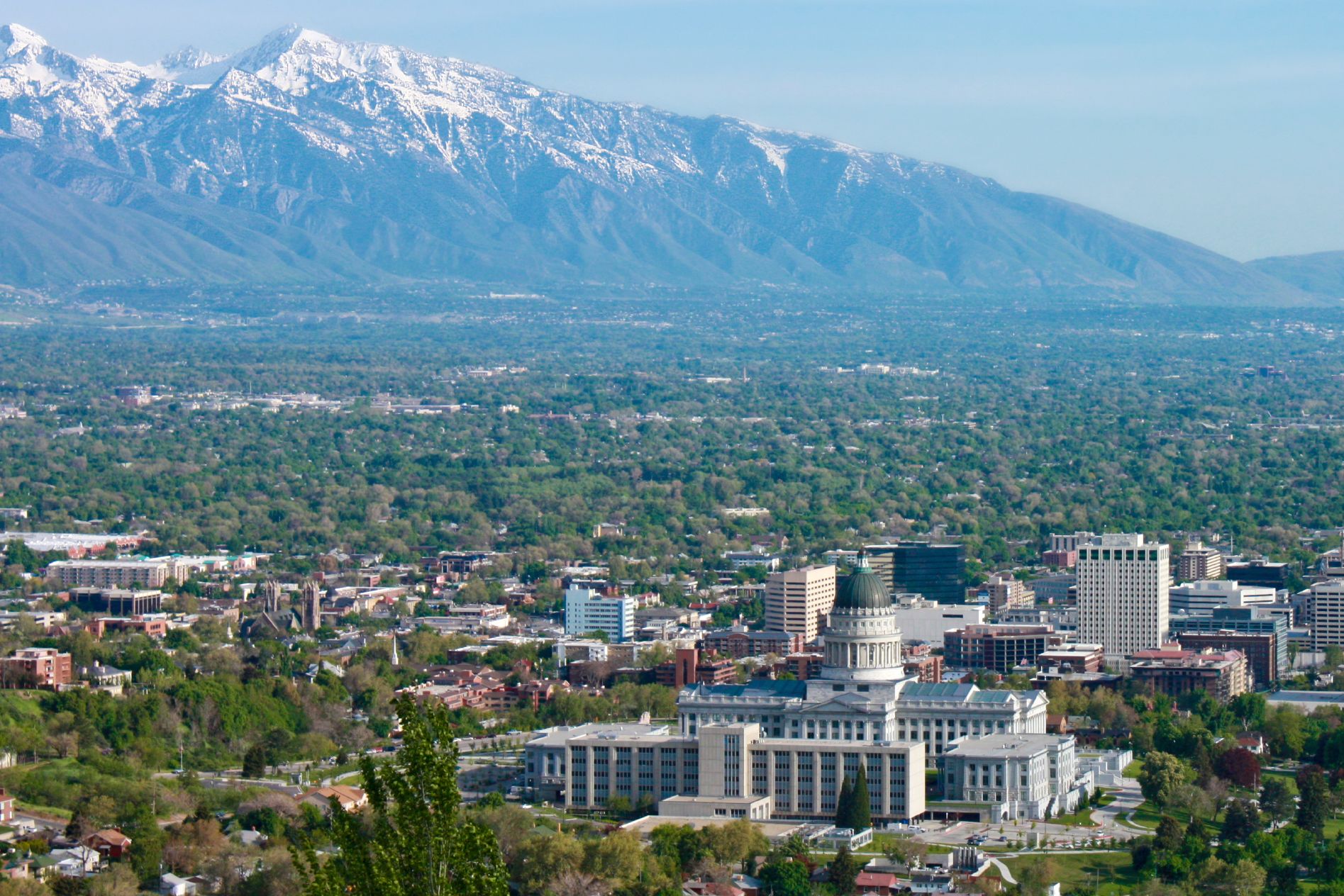 They were extremely knowledgeable, extremely helpful experts. The team helped me with all aspects of my case, including medical and financial, and understood that it affected more than me but also my family.

- Jill S.