Auto Accidents and Seniors: What Elderly Drivers Should Know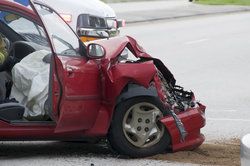 At Younker Hyde Macfarlane, PLLC, we help injury victims of all ages throughout the state of Utah. The elderly are of special concern in a number of cases, however, given how susceptible they are to serious injuries. This is especially true of major motor vehicle collisions. Victims of major auto accidents should seek attorneys to fight for damages, such as coverage for medical bills and lost wages.
With the above in mind, let's take a moment to consider how auto accidents affect elderly drivers and why we take these matters seriously.
Does age matter when it comes to driving and driver safety?
Yes.
Older drivers are more likely to suffer serious injuries and even death in auto accidents than drivers from any other age group. According to the Centers for Disease Control (CDC), an average of 500 elderly motorists are injured each day as a result of an auto accident.
Why does risk of injury increase?
The main reason that injury risks increase in elderly drivers is related to the increased vulnerability of seniors as a result of the aging process. With age, bones become more brittle, joints become stiffer, and a person's body is not as capable of sustaining various kinds of physical trauma. Because of this, even relatively minor accidents for younger motorists can result in serious and debilitating injury for the elderly.
Older Drivers Tend to Be Safer Even If They Are More Vulnerable
With this in mind, we should also note that senior citizens tend to be safer drivers on the whole because of their age.
Older drivers are more likely to drive safely and cautiously. This means following speed limits, wearing seat belts, driving when the weather and road conditions are optimal, and never drinking and driving. Just doing these things makes older drivers far safer.
Older drivers also tend to know their physical limitations. For instance, older drivers are less likely to take major risks on the road knowing that they may have issues with vision or mobility. If an elderly driver has issues with night vision, he or she is less likely to travel at night simply out of common sense.
Ways to Keep Yourself Safe on the Road
If you are an elderly driver, the best way for you to remain safe and protected on the road is to follow the rules of the road to the letter. Simply following the posted speed limit and noting road conditions and signs will go a long way toward keeping you safe from harm.
It's also important for elderly drivers to visit their doctors regularly. This includes regular eye and ear exams to update glasses prescriptions and to make adjustments or recommendations with regard to hearing aids.
While there are some physical limitations for elderly people in general, a good diet and regular exercise are also important to consider. Staying healthy and fit can improve your strength and reflexes, and good overall wellness makes you less vulnerable to injury in general.
How Our Legal Team Can Help You
If you or an elderly member of your family has been seriously injured in an auto accident, our lawyers can help you obtain just compensation for injuries sustained and hardships that have to be endured. Our attorneys will fight diligently for you in your time of legal need.
Speak with the Team at Younker Hyde Macfarlane, PLLC
For more information about all of your legal options, be sure to contact our team of personal injury lawyers today. At Younker Hyde Macfarlane, PLLC, we will be sure to answer all of your questions and address your concerns so that you have strong legal representation on your side.
Related to This