Legal Claims for Jet Ski Accidents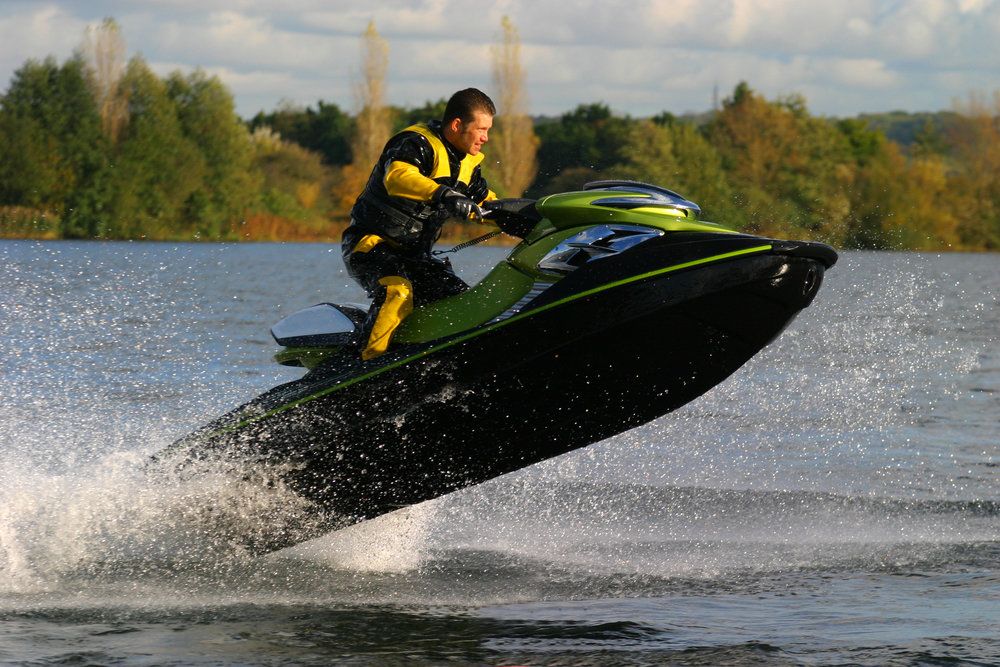 Injury victims and their families can count on the Salt Lake City personal injury attorneys of Younker Hyde Macfarlane, PLLC. Our team of personal injury lawyers have ample experience with numerous aspects of personal injury law, including boat accidents and collisions or injuries that involve maritime vehicles.
With this in mind, let's turn our attention to accidents involving jet skis and what that all entails.
Jet Skis Can Be Quite Dangerous, Even Deadly
Jet skis can be a lot of fun, especially with warm weather and a good time out on the water. However, jet skis are not simple toys. They are heavy and can travel at very high speeds on the water, and safety precautions need to be taken in order to avoid serious injuries and even fatalities.
Driver Inexperience Makes Jet Skis Far More Deadly
A number of jet ski accidents are the result of inexperienced drivers taking to the water and trying to do too much too soon. If you are new to using a jet ski, be cautious while you are driving it. Take speeds conservatively and make sure to wear a life preserver to avoid drowning. Be cautious and be safe out on the water.
Excessive Speed on a Jet Ski Is a Major Hazard
While being on a jet ski is an exhilarating experience, it's important that people who ride them take things slow. High-speed collisions and accidents while on a jet ski can lead to serious injuries and even fatalities.
Reckless Behaviors on Jet Skis Can Lead to Accidents
In addition to speeding, there are a number of other risky and reckless behaviors that people on jet skis take that can increase the chances of injury. This includes trying to make very tight turns, driving around crowded or cluttered areas, and, most deadly, operating a jet ski while under the influence of drugs and alcohol. It's important to be safe and cautious any time you are operating a vehicle, whether on land or on the water.
Driver Inattention Leads to Injury
When drivers of any vehicle aren't paying attention, it makes collisions and accidents more likely. With jet skis, this means potentially striking other maritime vehicles, people who are swimming or wading, and colliding with buoys or other objects on the water. If you are on a jet ski, be attentive at all times when the vehicle is in motion.
Harm from High-Speed Impact with the Water
Injuries sustained aren't always from impact with hard objects or structures. In fact, striking the water at high speeds can lead to a number of serious injuries, including forceful impact of water affecting a person's bodily orifices. These matters must be taken seriously and looked into carefully in all cases.
Defects in Design and Safety Features
We've only noted cases of driver error above, but there are also instances in which a jet ski accident is the result of poor design or unsafe features of the jet ski itself. In such cases, it's imperative that you contact a personal injury attorney to assist in the filing of a product liability lawsuit, holding the negligent manufacturers and designers accountable.
Speak with the Attorneys of Younker Hyde Macfarlane, PLLC
For more information about your legal rights following a jet ski accident, it's important that you contact our team of personal injury lawyers today. The legal team here at Younker Hyde Macfarlane, PLLC will work with you and your loved ones in your time of legal need.
Related to This