Has Your Claim Been Denied?
---
If you are injured on the job during the course of your duties, you are eligible for workers' compensation. This financial compensation provides for lost wages stemming from your illness or injury, and employers maintain insurance coverage just for such purposes. However, if your workers' compensation claim is denied, or a third party can be shown to have contributed to your injury, then there may be grounds for litigation. In such cases, our workers' compensation attorneys can help. At our firm in Salt Lake City, our personal injury group also handles workers' compensation claims and can ensure that your legal rights are protected. If you have questions regarding a denied claim or believe that you may be able to file a claim against a third party, we encourage you to explore your legal options. Not doing so could severely limit your ability to be justly compensated for your injuries.
Workers' Compensation and Workers' Rights
Almost all on-the-job injuries are handled through workers' compensation. Though workers' compensation can be tremendously beneficial - the principal behind it is that workers can be compensated for injuries relating to their work duties without having to seek legal counsel or representation - it can also often be limiting. Occasionally, workers' compensation claims are also denied altogether. The important thing to note in regards to workers' compensation coverage is that it applies only to injuries that your employer can be held liable for. If a third party, such as a business vendor, sub-contractor, or shipping company, causes you injury, it is possible to file a personal injury claim against it. Unlike workers' compensation cases, which limit what compensation the victim is eligible to receive, personal injury claims do not.
Damages
If compensation for your injuries is handled through your employer's workers' compensation insurance, you are limited to recover damages related to lost wages and medical costs stemming from your injury. If your injury is temporary, compensation ceases once you are able to return to work; if you can work in a limited capacity, the amount of damages that is awarded will be based on this. Though laws differ by state, in most cases workers' compensation is valued at a percentage of total wages earned. For example, a person who is unable to work because of his or her injuries may receive workers' compensation equal to that of 2/3 his or her regular wage.
In personal injury cases, compensation is not limited to loss of wages and medical costs. Should a third party be found liable for your injuries, you may be able to recover damages for a wide range of financial and non-financial losses, including medical expenses, future medical costs, loss of wages, loss of future wages, inhibited earning capacity, and intangibles such as pain and suffering. In work injury cases, there may not be a basis for a personal injury claim however. The workers' compensation attorneys at our Salt Lake City firm can review your case and determine if any third parties can be held liable for your injuries.
Establishing Liability
In workplace injuries, liability will determine not only who is responsible for damages, but what type of damages are awarded. For this reason, it's extremely important that you seek counsel from qualified and experienced lawyers. If a third party can be shown to be at fault, partially or wholly, for your injury, it can have a significant impact on the amount of financial compensation that you are eligible for. The value of an attorney in such cases should not be underestimated.
To determine fault, our law firm - Younker Hyde Macfarlane - relies on 30 plus years of experience and a nationwide network of experts. We have a close working relationship with engineers, forensic specialists, accident investigators, reconstruction experts, and other specialists; these relationships provide our team with the unique ability to consult with experts, regardless of the case type, who are among the most knowledgeable in their fields.
Common Causes of Workplace Accidents
Among the most common injuries suffered at the workplace include strains and sprains, cuts and lacerations, bone fractures, and other various injuries. These may be caused by any of the following:
Dangerous materials
Heavy lifting or repetitive movement
Negligence
If you or someone you love has been injured at the workplace, we encourage you to seek legal counsel.
Contact Our Workers' Compensation Attorneys
To arrange a free consultation with experienced, knowledgeable, driven workers' compensation attorneys, contact our Salt Lake City firm today. Our team of professionals help clients throughout Utah, Idaho, Wyoming, and Nevada. You can trust that we will guide you through the process, educate you on your rights and options so that you can make informed decisions regarding your claim, and work diligently on your behalf should you have a claim.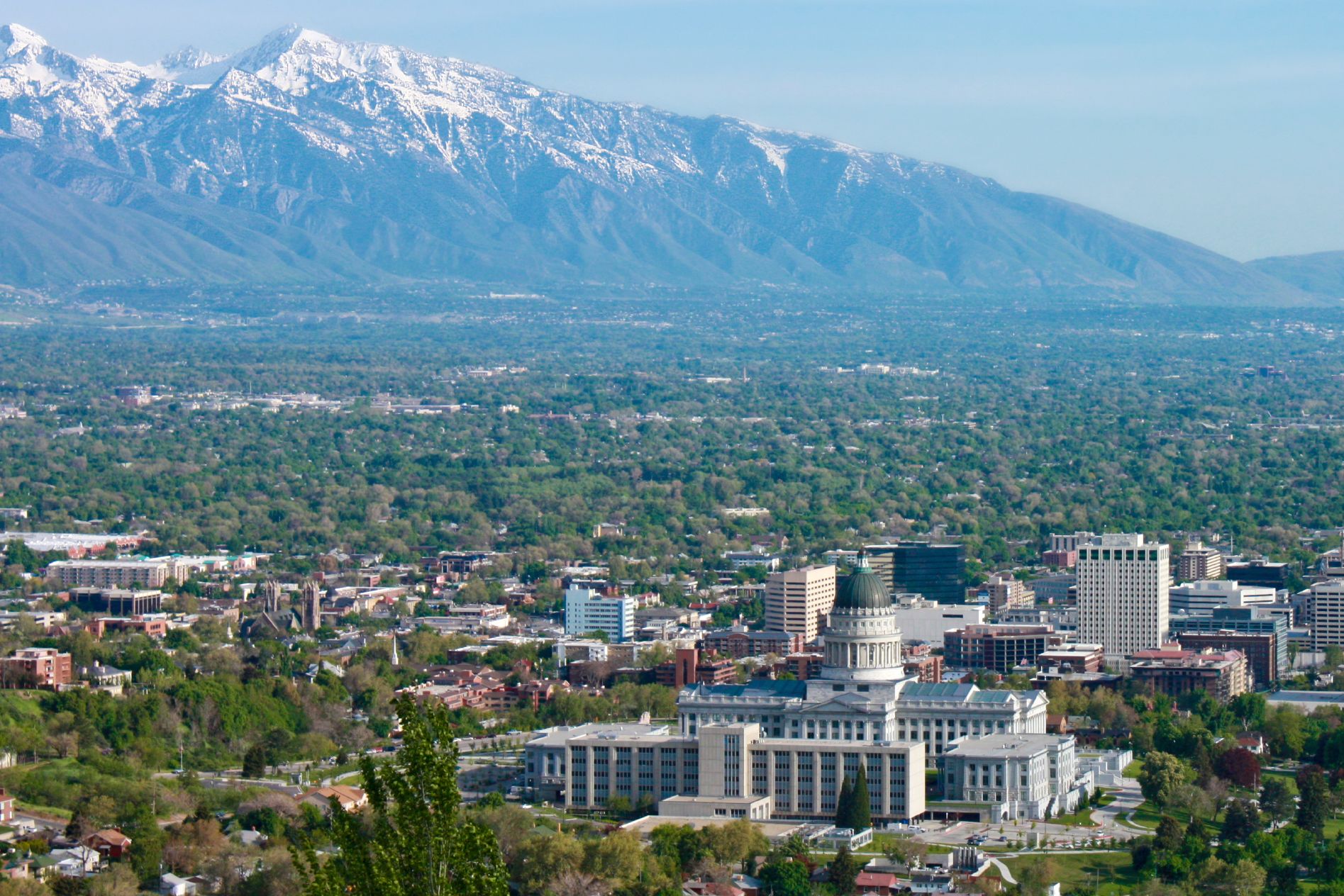 They were extremely knowledgeable, extremely helpful experts. The team helped me with all aspects of my case, including medical and financial, and understood that it affected more than me but also my family.

- Jill S.